I'm so glad you stumbled onto my little corner of the internet. My name is Kalee & I am the blogger behind 'Voyageur Kalee'. I know you're probably thinking, "what's with the name?" I've always been obsessed with different languages, in particular french, and so when I was deciding on a blog name - I knew I wanted it to have a French term in it. Voyageur in French means 'traveler' which is what I am and always aspire to be!
I haven't been traveling for years like other travel bloggers and I only recently realized my passion for Landscape photography. I didn't take my first international trip until 2014 and then I made the leap of faith and moved to London, England in the fall of 2015. People thought I was insane and potentially losing my mind - but I have no regrets and I knew it was something that I needed to do.
It turned out to be one of the best years of my life. It was also, however, a year of transformation for me personally. I realized a lot of things about myself and about my life that needed fixing. I also realized that I have a true passion in travel & photography. The airports, the rush, the plane rides, the train stations, the foreign foods, the cultures, the people, the landscapes, the EVERYTHING. Call me obsessed, that's fine. I believe that travel can transform and renew our mind and our spirits. I knew deep down I needed this past year to come to terms with a lot of things and really figure out what I wanted out of life.
Travel is messy and it's complicated but it's also the best thing you can ever do for yourself. Stick around because I write about traveling on a budget, the nitty gritty to travel and various travel guides to various cities/countries. I have learned so much the past year about travel and all that accompanies it, so explore the blog a bit and maybe you will learn some too!
Kalee
Keep up with my travels on my Facebook & Instagram page and don't forget to subscribe to get FREE travel resources!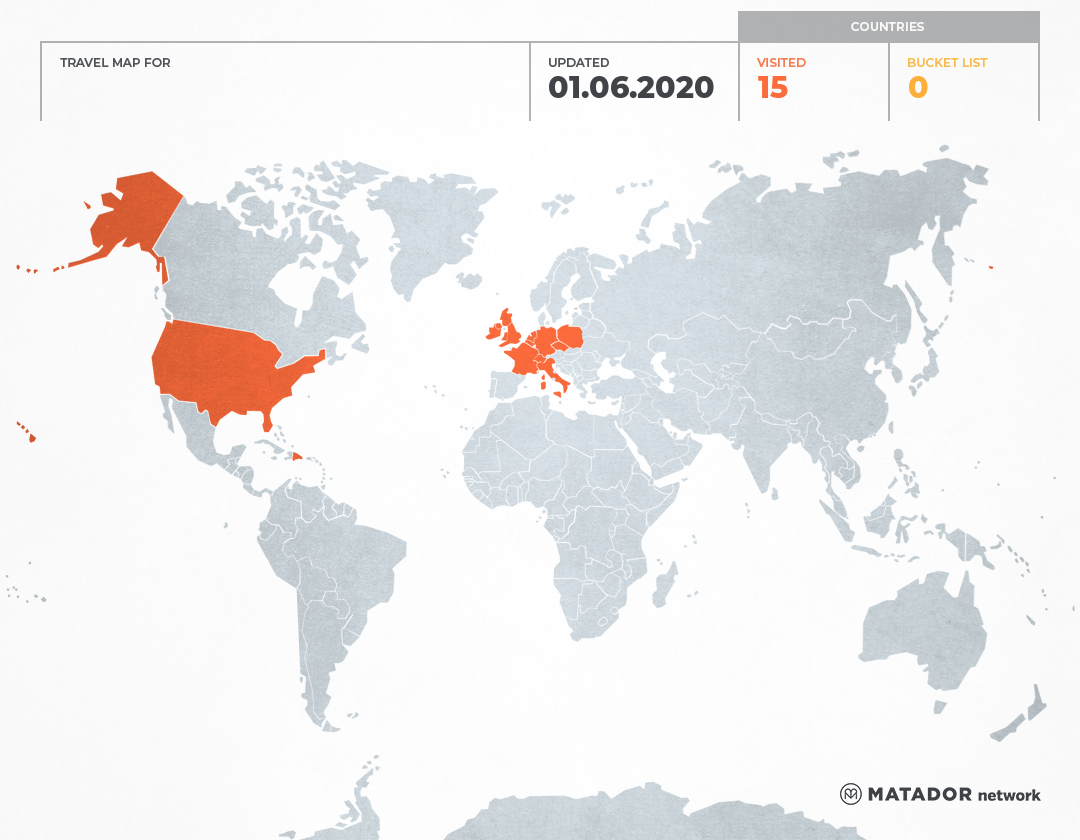 Kalee has been to: Czech Republic, Dominican Republic, France, Germany, Ireland, Italy, Netherlands, Poland, Switzerland, United Kingdom, United States, Vatican.
Get your own travel map from Matador Network.